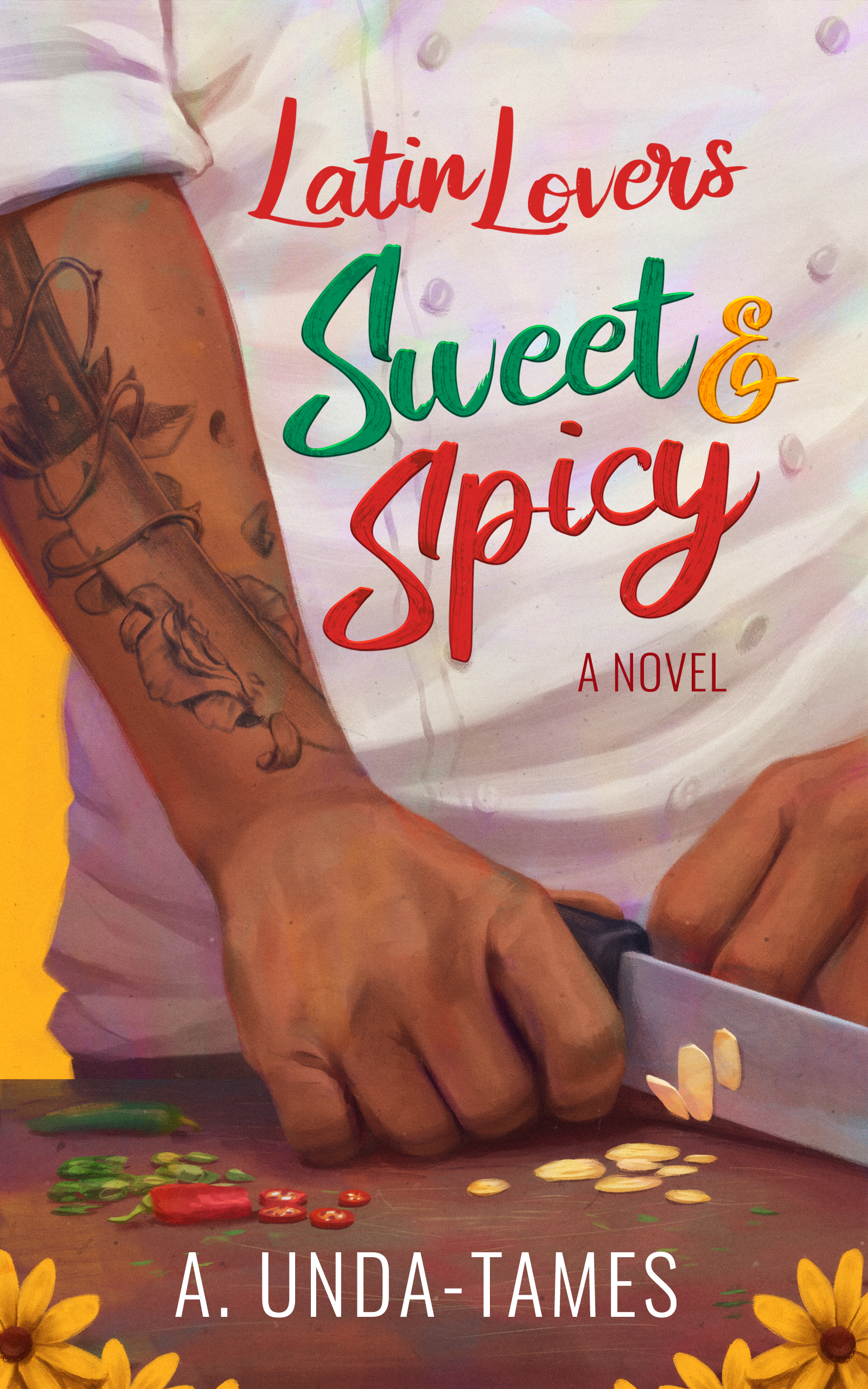 Sweet & Spicy
Latin Lovers series
Coming Soon: 2/9/2023!
coming February 2023!
pre-order now only 0.99!
Neither knows how to trust. Can they stand the heat in the kitchen and dish up the perfect romance?

Nikki Evans's confidence lies in ashes. Devastated and physically scarred from the fire that claimed her parents' lives, the wealthy reporter retreats to Puerto Vallarta with her unfaithful fiancé. But a spark of hope reignites in her broken heart after interviewing a sexy rising-superstar chef.

Diego San Roman believes love is a recipe for disaster. Burned when his wife abandoned him with two young daughters, the rags-to-riches culinary master is nevertheless intrigued by the attractive American covering his new opening. And after posing as her date to an exclusive VIP fashion show, he can't deny their searing chemistry.

Tossing her soured engagement ring in favor of steamy cooking lessons, Nikki is shocked to discover their unforgettable night out is now front-page celebrity gossip. And Diego fears her scheming ex will unearth long-buried secrets that could ruin his career… and their budding relationship.

Can Nikki and Diego beat the bad press and whip up a happily ever after?

Sweet and Spicy is the zesty first novel in the Latin Lovers contemporary romance series. If you like soft-hearted suitors, culinary intrigue, and beachside settings, then you'll adore A. Unda-Tames's delicious pairing.

Buy Sweet and Spicy for a taste of the good life today!
subscribe to receive free chapters, giveaways, Diego's recipes and more!