What is autism?
11/9/2021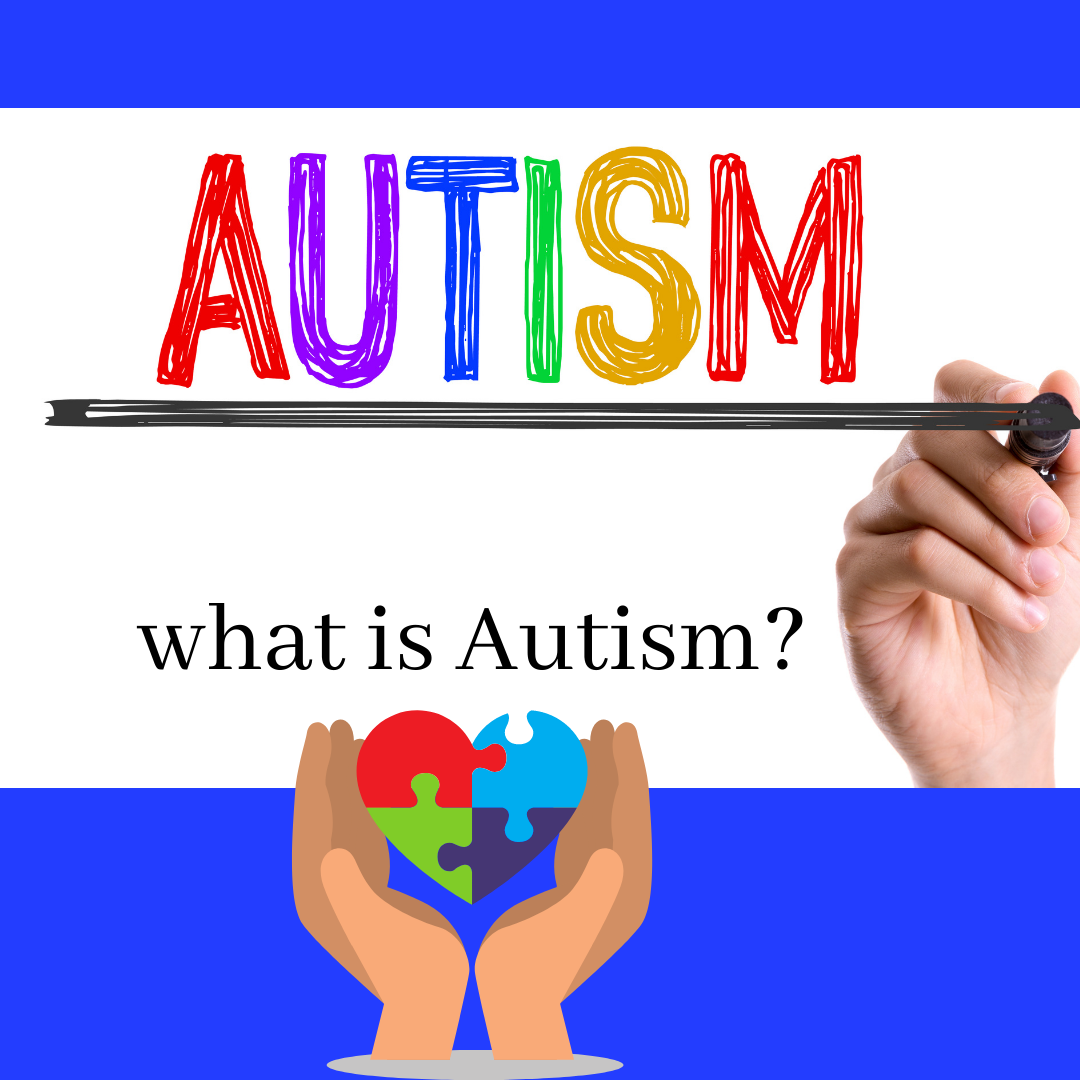 WHAT IS AUTISM?
Autism spectrum disorder (ASD) is a difference in the way a kid's brain develops. Kids with autism may have trouble understanding the world around them. Kids with autism might have trouble:
Talking and learning the meaning of words.

Making friends or fitting in.

Dealing with changes (like trying new foods, having a substitute teacher, having their toys moved or a change in routine).

Dealing with loud noises, bright lights or crowds.
Kids might also move in an unusual way (like flapping their hands or rocking), or do the same thing over and over (like saying the same word).
A kid with autism may have a little trouble with these things or a lot. Some kids may need only a little bit of help, and others might need a lot of help with learning and doing everyday stuff.
WHAT CAUSES AUTISM?
Autism is something people are born with. No one knows exactly what causes it. It probably has something to do with a kid's genes and other things that change the way the brain develops.
HOW IS AUTISM DISORDER TREATED?
There is no cure for autism, but treatment can make a big difference. The younger kids are when they start treatment, the better.
Doctors, therapists and special education teachers can help kids learn to talk, play and learn. Therapists also help kids learn about making friends, taking turns and getting along.
WHAT IF MY FRIEND HAS AUTISM SPECTRUM DISORDER?
All people deserve respect, but kids with ASD may be teased, bullied or left out because they're different. Bullying and teasing are never the right way to treat other people, but it may be hard to be a friend with someone who has ASD.
Kids with ASD often don't understand playful jokes. You may need to be very clear when you communicate with someone who has ASD.
Try to be patient and kind. Remember how hard it might be for the person with ASD to understand how to be a friend. Stand up for classmates who are bullied. Tell adults, so they can help protect kids who are bullied.
Reviewed by Diane E.Treadwell-Deering, MD, March 2019
Kidshealth.org This is not meant to diagnose and/or treat autism.
Risho & Kaia book 1 The Seed of Imagination is a wonderful middle grade fantasy book, where the main charachter is a boy with autism. Not only will the reader be experiencing the world through his eyes, but also understand the power of your own uniqueness. It has discussion questonas after each chapter allowing open communication between parenta/teachers and children.
For more details click the link